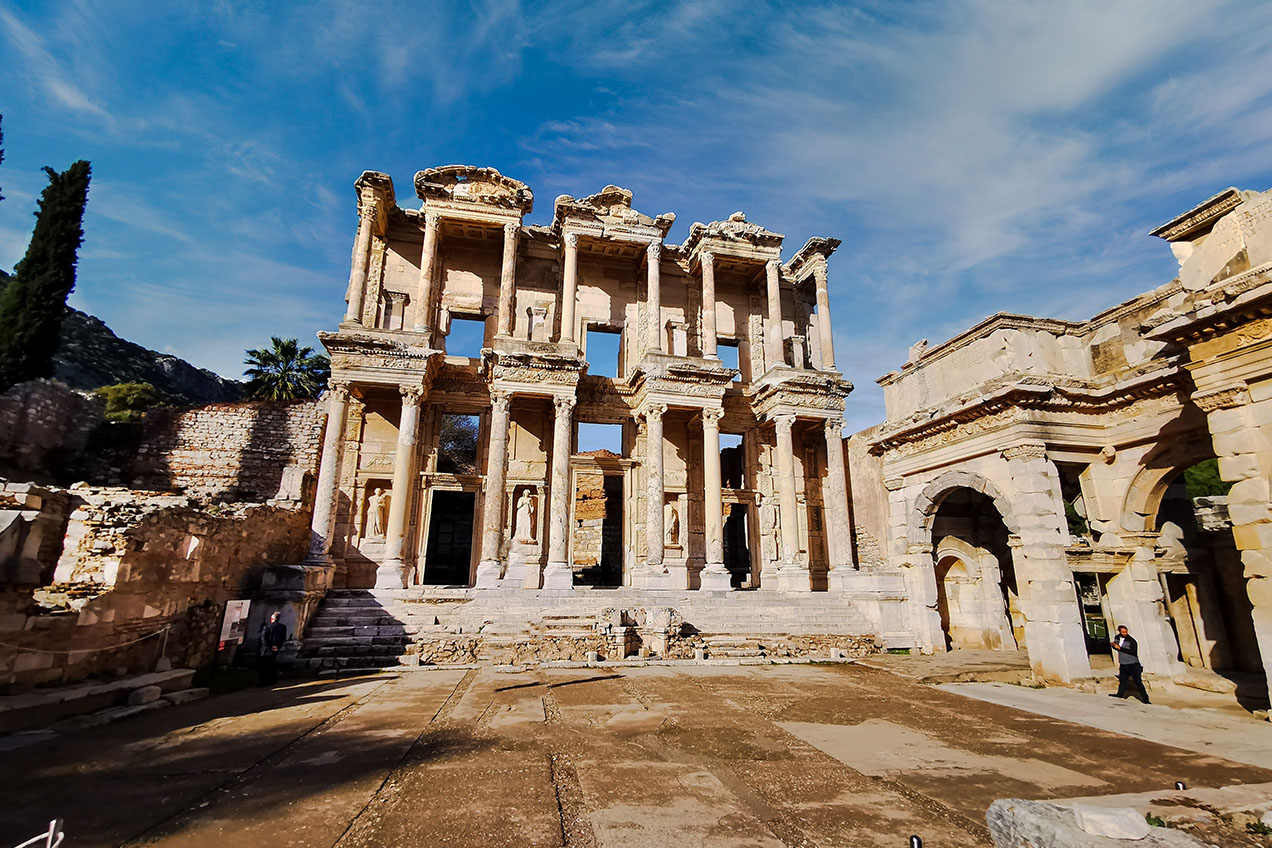 Ephesus was an Ancient Port City dating back to 2000 BC and was the home for the Artemis Temple which is among the " One of the Seven Wonders of the World " .
The Ancient City was the Roman Empires Capital City of the Asia Minor and the Archeological Site is now among the most beautiful ancient cities in the world which is in the UNESCO world heritage list. You can also see the House of Virgin Mary, on one of the hill near the ancient city of Ephesus .
What is included in Ephesus Tours?
Ephesus tour price can be given after the hotel location and places to visit are determined.
Places to visit in and around Ephesus during a 6-hour tour:
Ephesus ancient city
The Temple of Artemis
ephesus museum
the House of the Virgin Mary
Sirince Village


If you are wondering what else I can do in Ephesus and its surroundings?
spending time with horses at the horse farm
enjoying the waters of the aegean sea while exploring nature on horseback
enjoying nature and beach with ATV
enjoying swimming in the national park with beer after having a Brunch at Peach trees Farm with fried eggplants, potatoes cooked  on  wood fire
Please don't hesitate to contact us, we will be happy to assisting you