I am listening to İstanbul, intent, my eyes closed.
The Grand Bazaar's serene and cool,
An uproar at the hub of the Market,
Mosque yards are full of pigeons.
While hammers bang and clang at the docks
Spirng winds bear the smell of sweat;
I am listening to İstanbul, intent, my eyes closed.
Orhan Veli Kanık / I am Listening to Istanbul
It was stated that Topkapı Palace, which hosts millions of tourists every year, has a deviation of only 3 percent in the calculation of the golden ratio. Continuing to be an inseparable part of Istanbul's history and silhouette with its hundreds of years of history, Topkapi Palace was accepted as an almost perfect structure according to the golden ratio obtained in the light of mathematical calculations. (2021, England)
Langdon recognized the Blue Mosque at once, seeing six pencil-like minarets with multiple balconies rising into the sky and ending in a pointed mound. He had previously read that the balconies of the Blue Mosque, which looked like they came out of a fairy tale, inspired the Cinderella castle in Disney World. The Blue Mosque, which means Blue Mosque in English, got its name from the eye-catching blue tiles covering its interior walls.
Dan Brown
Only three structures were able to exceed this size of Hagia Sophia. St Paul's Cathedral in London, St Pier's Cathedral in Rome and Duo rno Cathedral in Milan…
We, two siblings, Timuçin (Tim) and Özlem (Ozi) are professional tourist guides in the Tourism Sector with more than 20 years of experience. We will be very happy to welcome you here. Let's explore the city together with all its interesting and untold stories. If you have any questions or need advice, please do not hesitate to contact us. You can reach us at any time by sending us an e-mail, calling us by phone or sending us a message via whatsUp. No prepayment required, all payments can be made at the end of the trip.
We are ready to share our twenty years of knowledge, experience, practice and hospitality with you… Istanbul loves to be curious, observed and discovered… Let's discover Her with our energy while satisfying our curiosity with our observations… We are waiting for you with great curiosity… welcome in advance.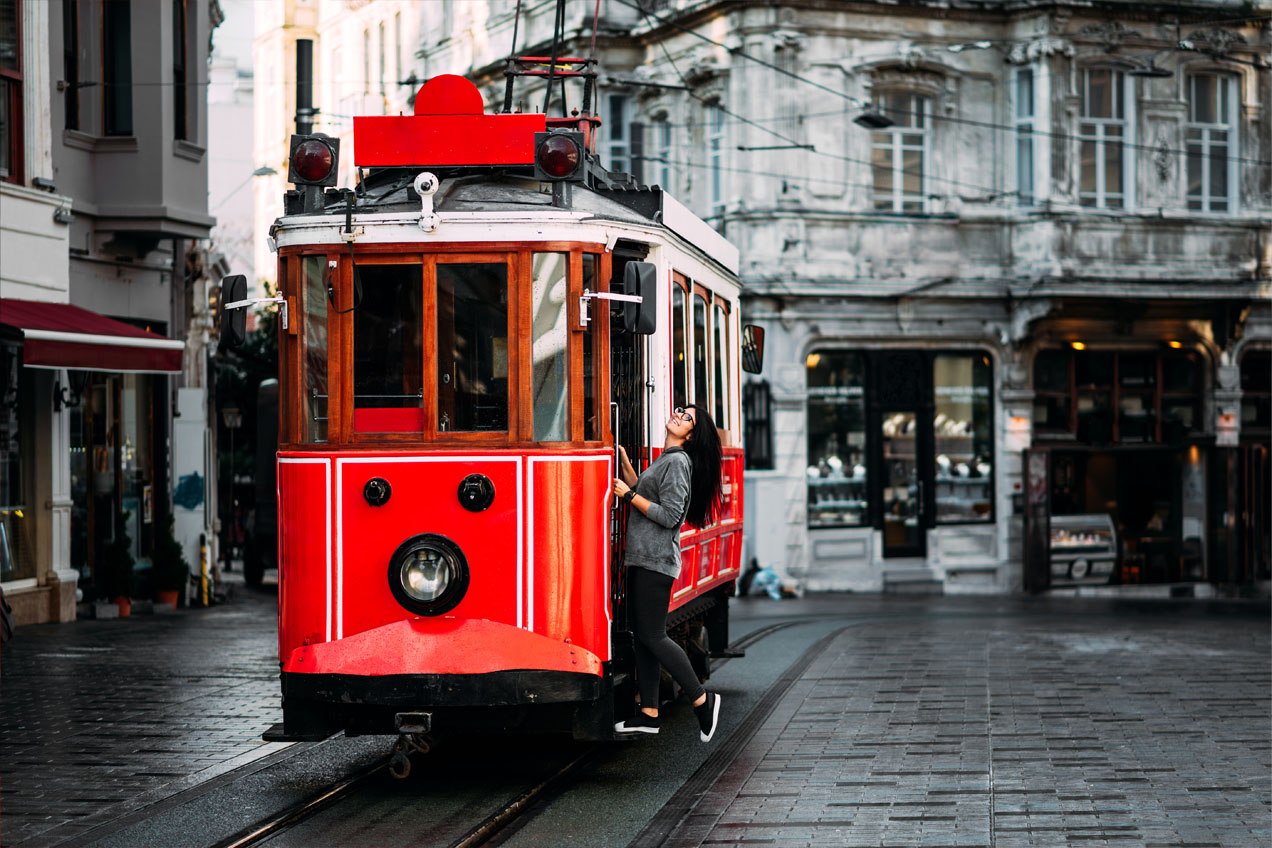 Daily İstanbul Walking Tour
Get ready to see the oldest part of Istanbul which we call "Historical Peninsula" one one side Golden Horn on the another side Sea of Marmara, we will be walking around the old town of Istanbul which was the centre of "Three Empires". We will be observing Roman, Eastern Roman and Ottoman architecture in the same day, We will be glad to share the secrets of the Old Town…
Streed Food Tour
Wellcome to our Culinary Adventure . Our mission is to create unique experiences for Our Visitors , therefore we are inviting you to try our unique local – traditional taste and to try the delicacies along the way while we are walking from Europa Side of Istanbul towards Asia side of Istanbul .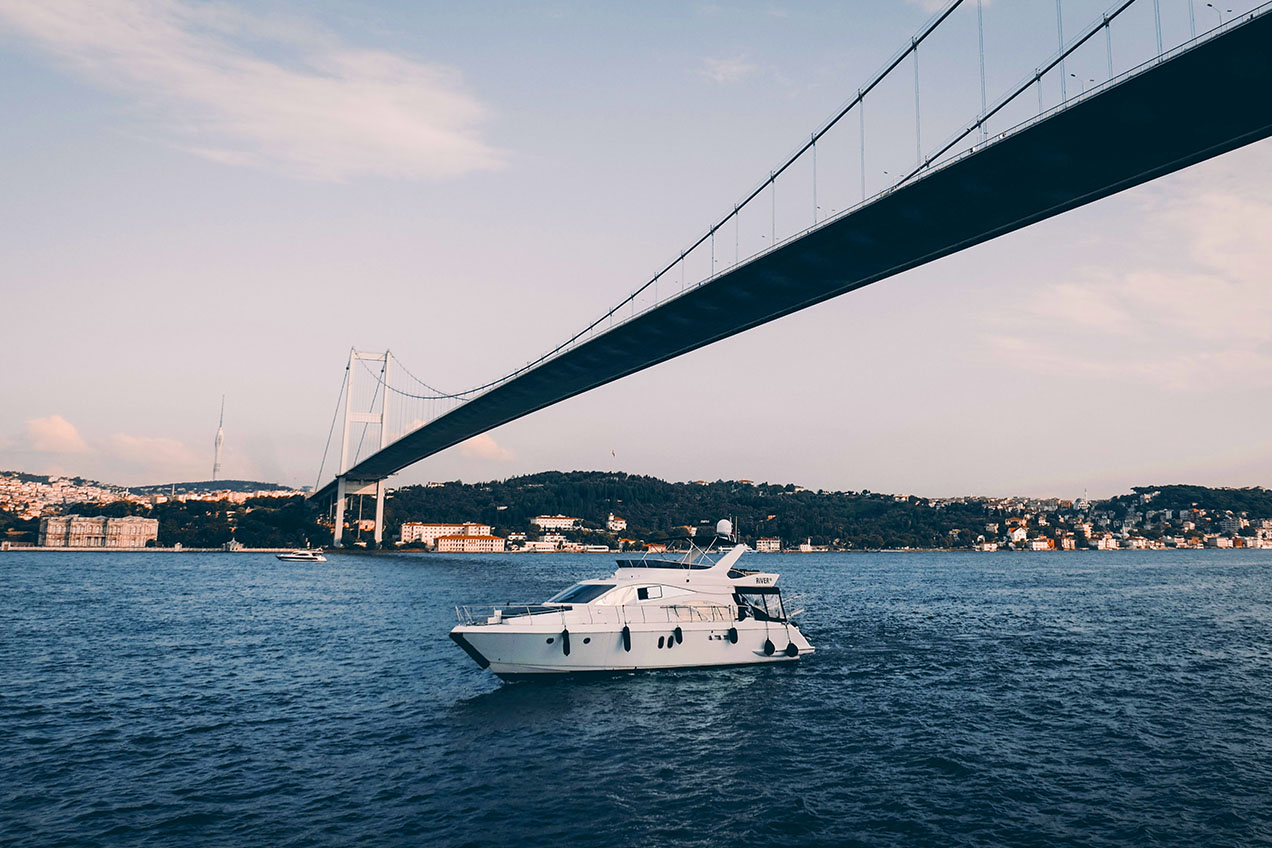 Bosphorus Boat Tour
One of the most beautiful way to see Istanbul is to see it from the Bosphorus Strait . While you are on the bosphorus you are sailing in the middle of Europa and Asia.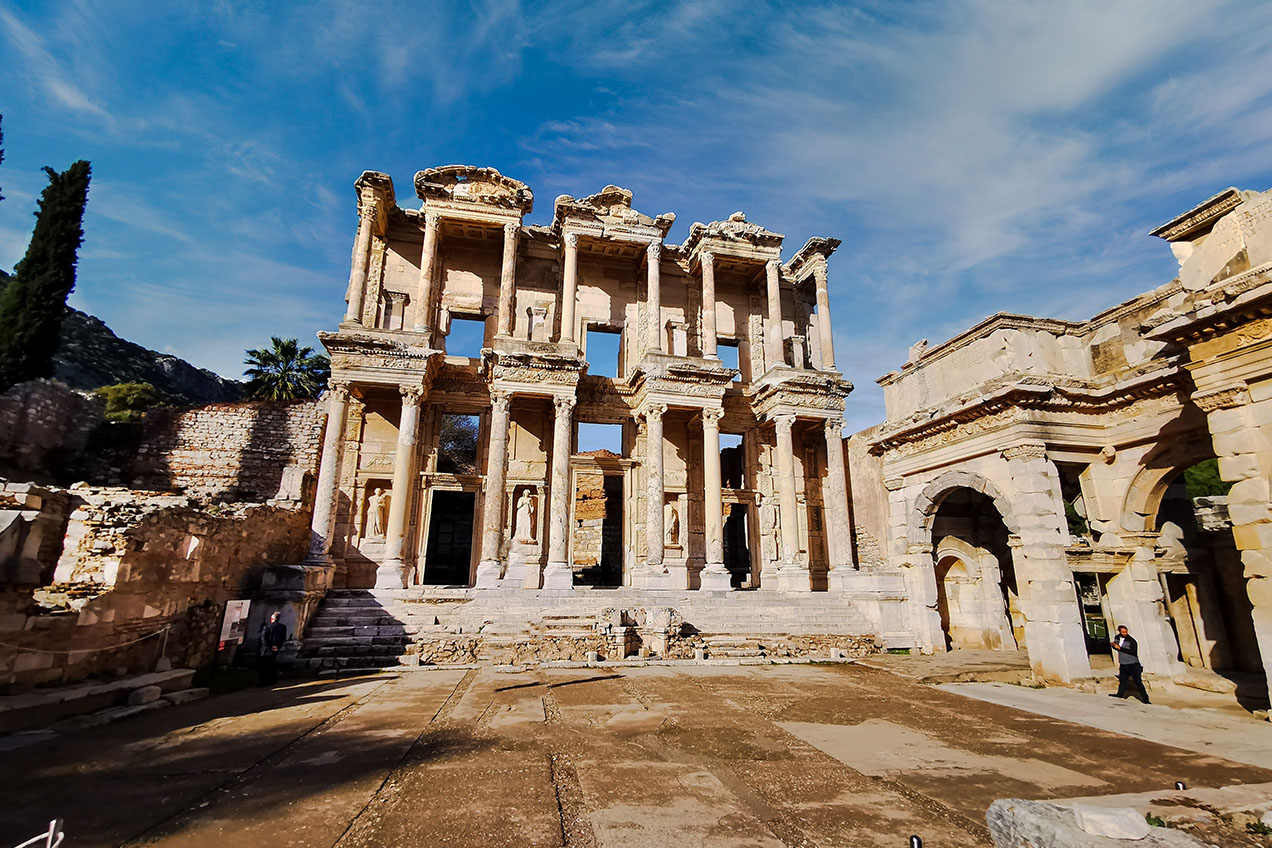 Ephesus Tour
Ephesus was an Ancient Port City dating back to 2000 BC and was the home for the Artemis Temple which is among the " One of the Seven Wonders of the World " .
Pamukkale Tour
Pamukkale tour price can be given after the hotel location and places to visit are determined.
You can get an idea about us, from our lovely guests.

Memorable Istanbul food tour with PTI! Istanbul has been at the top of my travel list for a few years. I wanted to explore food at the birthplace of civilization. West meet east concept. After a few days of visiting main sites such as the Blue Mosque, The Grand Bazzar, The Spice Bazzar I needed to get a better experience with the culture of food. Street food, best fish, kabobs and so on. PTI's Özlem Kar was recommended to me. Her knowledge with history, food, culture basically changed my trip experience from a good one to a memorable one. The time spent was simply incredible. I am forever grateful to PTI for this.

Great experience, highly recommended We did a full day guided walking tour with Ozzy. She is extremely friendly , always smiling . She is very knowledgeable about Istanbul and is very clearly passionate about her work . Her English is perfect and easy to understand . She looked out for us all day , and helped us find a few deals on designer items. I would highly recommend her !

Great tour guide Ozlem has been a great guide to show us Istanbul and sharing her knowledge about this beautiful city, made it v special. She is v friendly and so easy to talk to! Our taxi driver left us in the middle of the road and Ozlem patiently guided us over the phone to take the tram which turned out to be a great experience. I would any time recommend her to family & friends. I have not met Tim but been communicating over messages and I am so impressed how helpful he has been! Next trip to Turkey would love to tour other parts too, and definitely with Your Team- Tim & Ozlem! Thank you once again!

Excellent experience Ozlem was our guide we had hired for a cruise stop in Istanbul. Ozlem was punctual, friendly, a good communicator and a great guide. We really enjoyed the time we spent with Ozlem.

Istanbul Private Tour Guides - The Best Hi, we have been to Istanbul twice now, 2014 and 2022. On a recommendation of a friend that had used Ozzie before (have not met Tim yet) we communicated and set up a multi day tour back in 2014. Going on another cruise in 2022, we hooked up again and was not disappointed.Ozzie can tailor a tour to your needs and wants. The first time there we did tours of all of the historic sites that everyone thinks of while in Istanbul. But one day we snuck off to the Asian side and took the ferry. Ozzie is a genius at using the trams, ferries and Metro, and can guide you to their intricacies so that you can get around on your own if you like.On our most recent trio, May 2022, we hooked up with Ozzie to show us around the hidden Istanbul, like the Jewish Quarters, Asian side, off the beaten path Mosques etc. Unfortunately I was only 6 weeks post knee surgery and we didn't get to do all of that, so she tailored a one day tour with a cruise up the Bosphorous, breakfast at an amazing place about 30 mins north of Ist with great Bosphorous views. Never had so much food for breakfast. Later that day I decided to go back to the hotel because of my knee, but she and my wife went out to the Sultahnament for some shopping. I had mentioned to Ozzie earlier that I saw a YouTube video on the amazing street stuffed mussels. Well she had to get me some and bring to the hotel. They were amazing. We haven't been to interior parts of Turkey, but I am sure her or Tim could easily arrange for those also. They are a very diverse team. And we know Ozzie speaks fantastic English, so that's never an issue.We would not hesitate using her services many times over. She is just a genuine and nice person, and I highly recommend using them.
Special experiences and information Our tour guide, Ozlem, displayed a scholar's knowledge of history when leading us through Turkey's historic sites and incomparable museums. Her narratives brought life to Turkey's treasures of classical antiquity. In addition, we were accompanied to points of interest and culinary adventures that went beyond the standard itinerary of the tour.

Mt guides name was Çiçek Hekimgil Tour Guide. She is an amazing guide knows turkey very well. We had a great time. Our our guides name Çiçek Hekimgil Tour Guide. Thank you. Had a wonderful time with her. Very experienced guide. Thanks.
Tim showed us a good and interesting time in the historic part of Istanbul. My wife and I booked a full day tour with Tim and he was excellent, fluent english and very knowledgeable about Istanbul and Turkey in general. Next time I am in Turkey I would book with him again.

Ozlem is the best tour guide Second time to Istanbul and I again hired Ozlem. What an amazing guide! She is knowledgeable, patient and knows her history about the city! I have recommended her to several friends and we all agree Ozlem is amazing! Hire her while in Istanbul!

Amazing day with Tim What a day ! I am so greatful to find Tim , he is a great guide so funny and a gourmet guide with a great history knowledge . From to first moment Tim makes you feel like you know him for centuries. Once again thanks Tim for all great moments in Istanbul .
We are here to turn your visit into memorible memory.